Among many things, we love a good hotel restaurant buffet and it just so happened that we found one of the best in town. Having been opened for a few months since the launch event, the Amaya Food Gallery at the Amari Watergate in Bangkok invited us for an exclusive blogger dinner.
We were joined with several local bloggers and media to try out the food and drinks.
The highlight for the evening was their seafood section, which is the specialty on Friday nights.
Let's take you back to how our experience fared.
Building the appetite
Before we could even dig in to the delicious spread that was before us, we were invited to the bar to try out some of the cocktails (or mocktails).
Amaya has about 20 unique cocktails, which they make from local products. The concept behind them is influenced by local lifestyles using ingredients like kaffir leaves, lemongrass and even chilies!
Here's what we tried.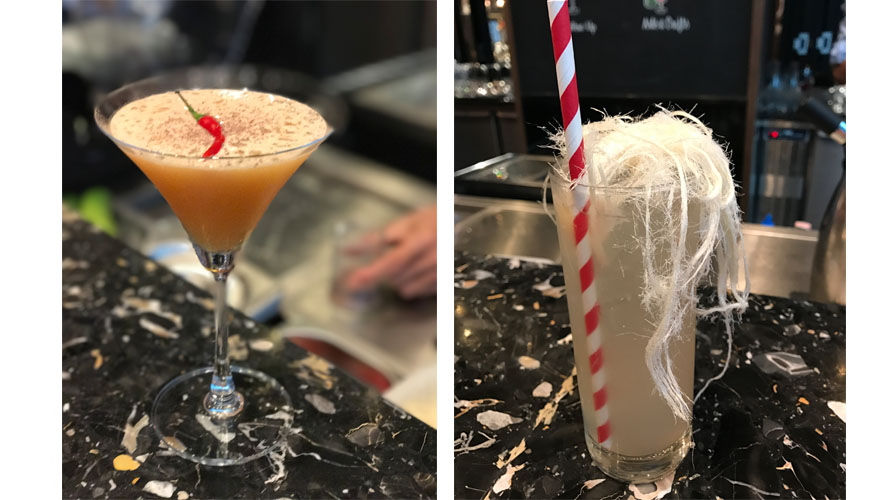 Left (for the girls): wide-eyed girl — sugarcane-infused rum, fresh green mango juice, local chili, thinned Thai honey, cocoa and lime juice
Right (for the guys): cotton candy Moscow mule — Vodka, fresh homemade ginger beer, candied ginger, fresh lime juice, Thai candy floss
The seafood – oh so fresh
Hands down this was one of the best seafood we ever had. There was a full spread of raw or steamed prawns, lobsters, clams, crab and a variety of oysters from different parts of the world.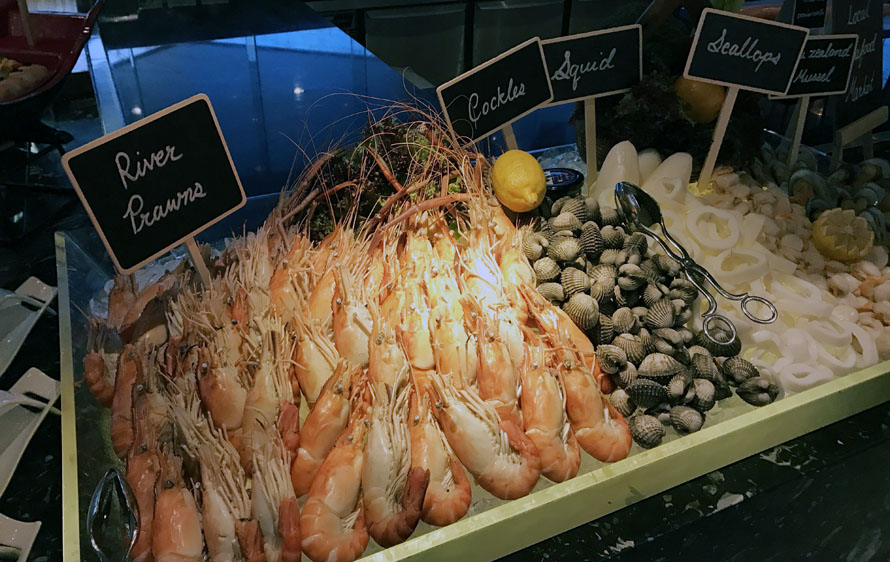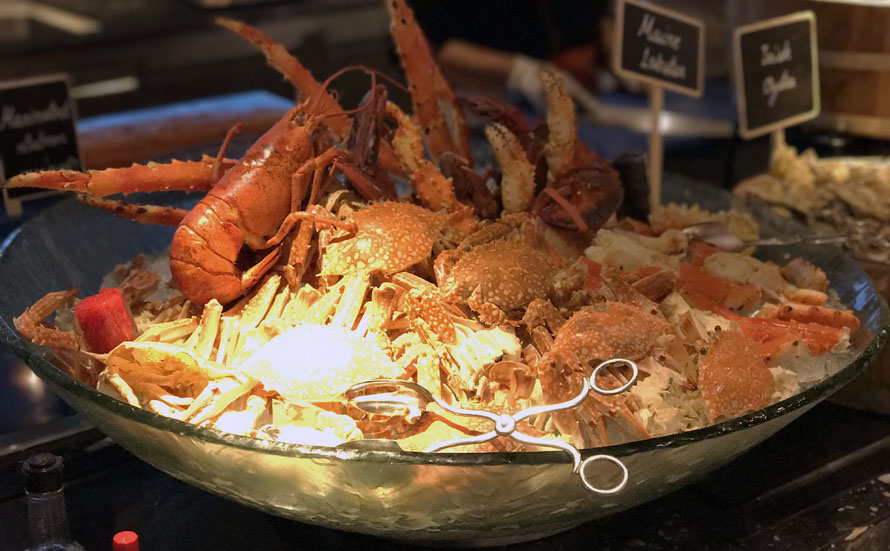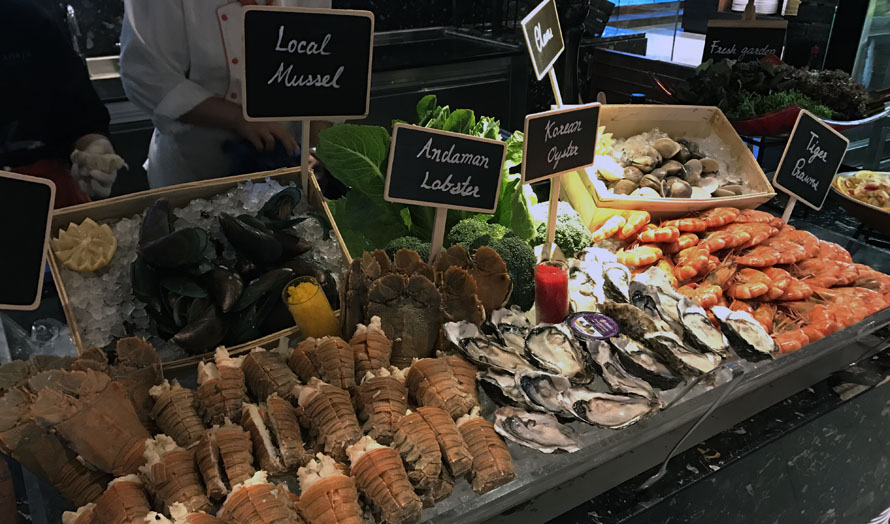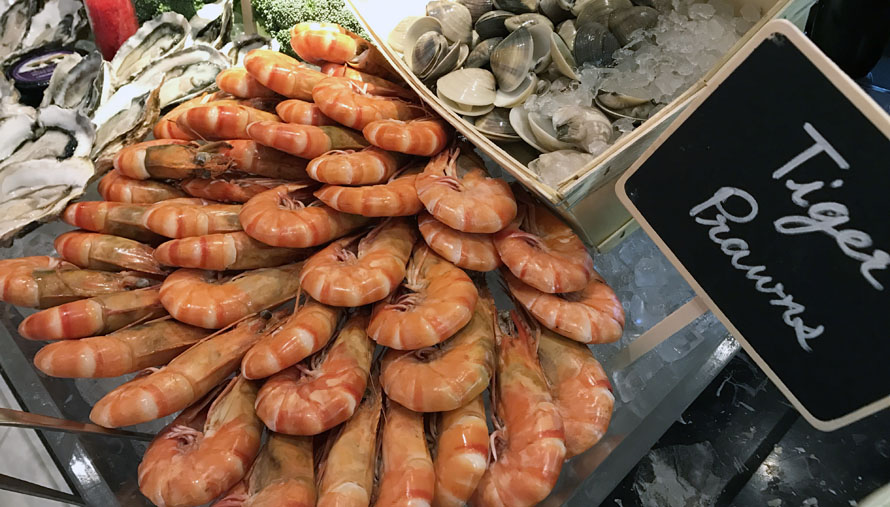 In another corner, you could get a range of seafood grilled to perfection at the live station. If seafood isn't your thing, they also had vegetables and meat options.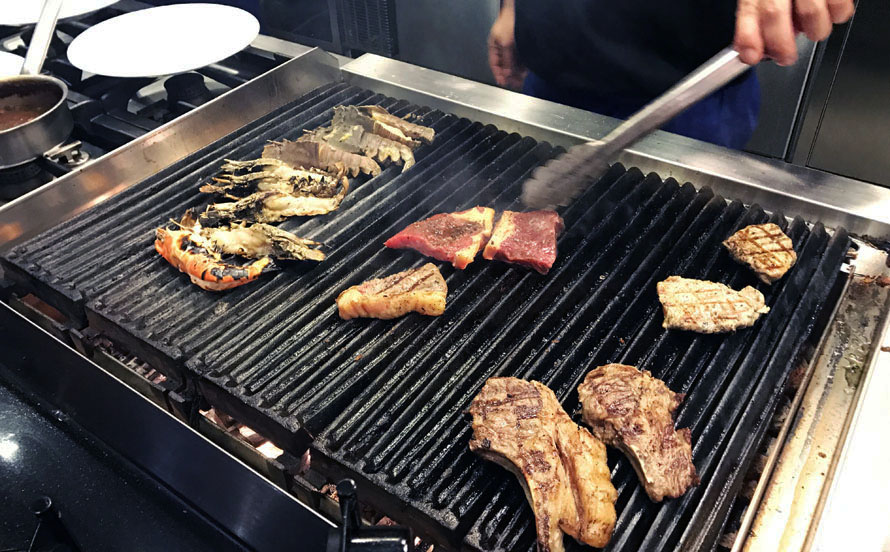 Wash it down with some MORE cocktails
Naturally as we ate, we ordered some more drinks.
Although the cocktails were highly innovative, they sort of lacked in flavor. Most were either too sour or too sweet.
The AFTERSHOCK to-share cocktail in particular was a bit different for us. Even the bloggers we were sharing it with felt the same. Indeed it was an aftershock.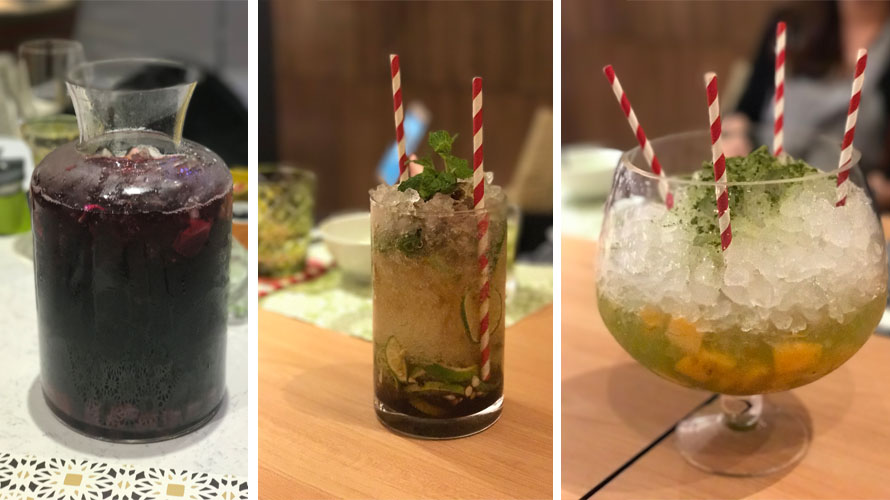 Is this love // Mojito // Aftershock
The IS THIS LOVE was miles better as the combination of red wine, cognac and Malibu rum was a stroke of genius. Who would have that they go together?
Overall, the cocktails are a hit or a miss but at least they are experimenting, which we can appreciate.
Food from the world
Seafood wasn't the only thing on the buffet spread.
Other deliciousness included kababs and curries at the Indian corner.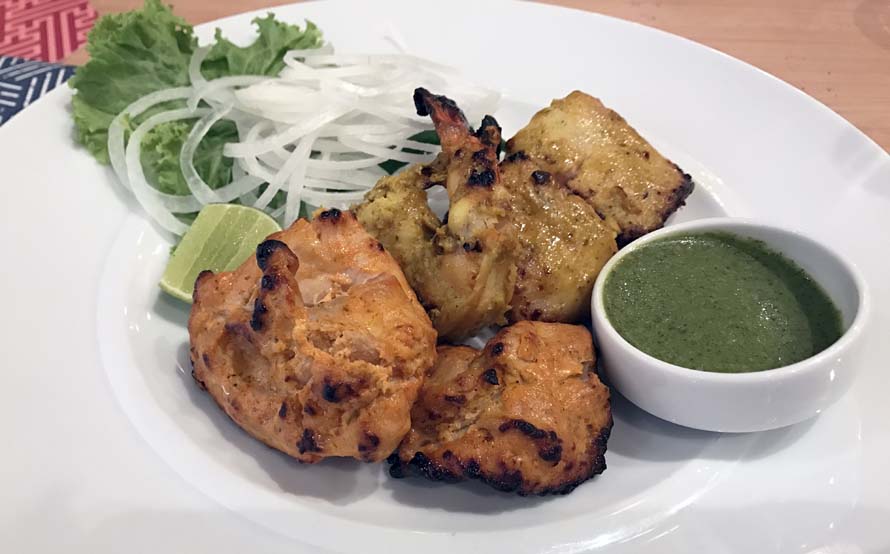 The street-food style restaurant also the standard (but not any less delicious) Thai and Chinese favorites.
Of course buffets would not be complete without some pasta, pizza and cold cuts at the Italian section.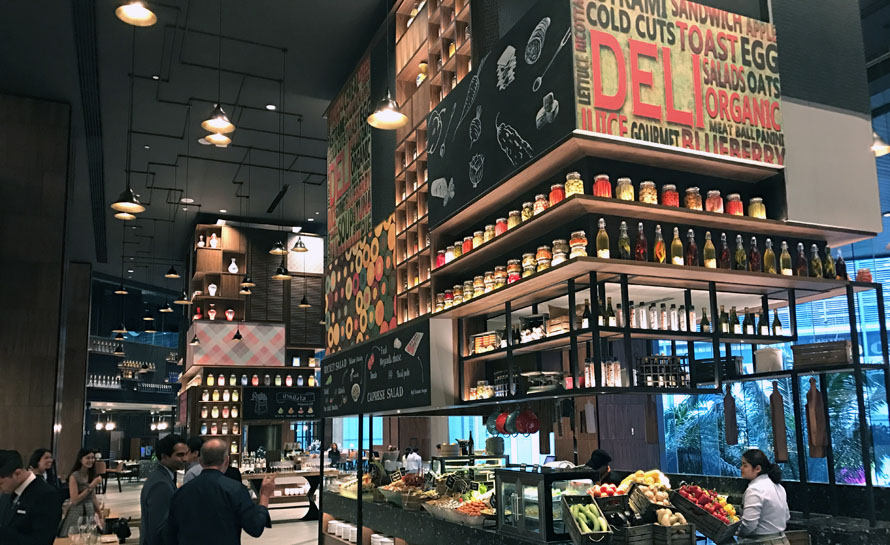 Overall the setup, ambiance and food quality is outstanding. By far one of the best buffet restaurants we've been to (and we have been to quite a few).
Thank you Amaya for having us over!