We normally don't go for high tea together as much as we should. I mean, Bangkok, does have some really good brunches and high tea places. Somehow, we never make the time or interest to go to any of them. That is until we were recently invited to the festive High Tea at the Hilton Sukhumvit in Bangkok.
Delicious Gourmet Goodies
We were joined with two other local bloggers and got to try out Hilton's latest high tea offering. This was a first experience for us but a very pleasant one as cute little savory and sweet snacks were placed in front of us.
Naturally, our first instinct was to take photos but we couldn't wait to try out everything that was in front of us.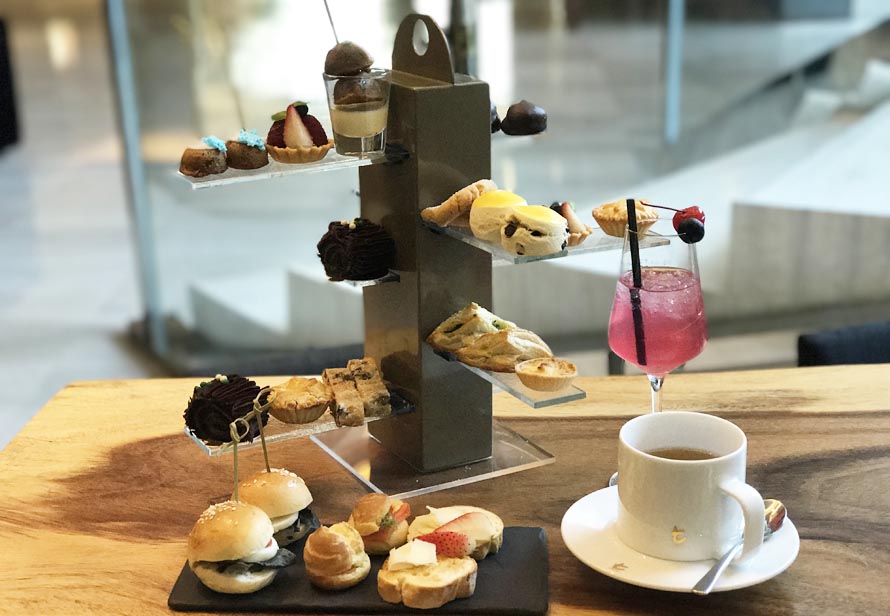 The high tea spread included a set of (two each) chocolate cake rolls, gourmet egg burgers, tuna tar tar, apple crumble, fruit tarts, smoked salmon quiche, spinach puff and many other little treats. The package also included a choice of coffee or tea and EVEN a choice between a welcome fruity drink or a sparkling wine (Prosecco). Yes, please! What a way to add twist to the high tea.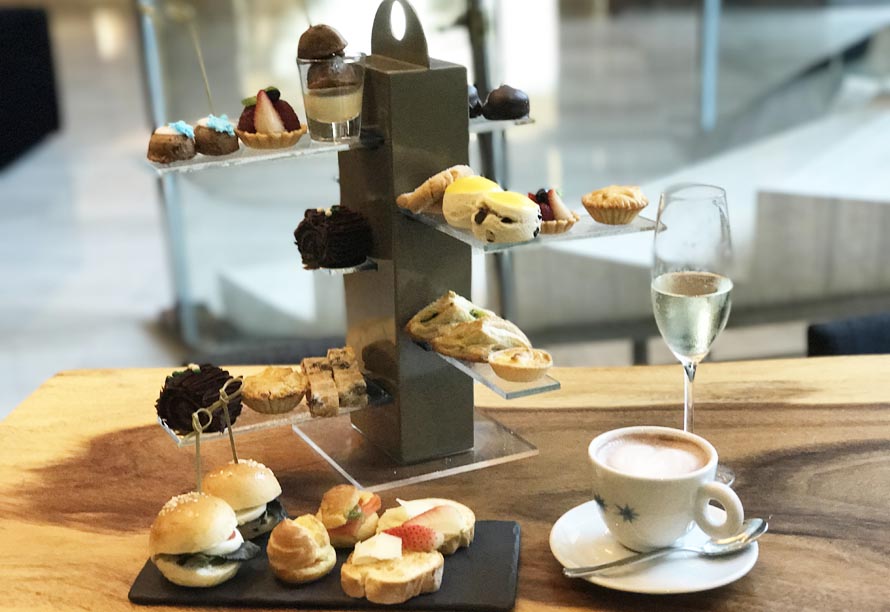 Naturally, we got to try it all for your benefit. Yes, the things we do for you! Our life so hard, right? =)
Kanika is a huge fan of sweets so she really enjoyed each bite. My sweet tooth isn't as adept so I couldn't try everything. Actually I wish I had the sweets first and the savory items last. It was just too sweet for my taste. I usually like dark chocolate and sour things like raspberries. The fruit tart was actually my favorite while Kanika really enjoyed the apple crumble.
The presentation
Although the snacks were quite scrumptious, we were more impressed with the presentation. The savory bits were served on a separate plate while the sweet cakes, pastries and snacks were placed adorably on a stand.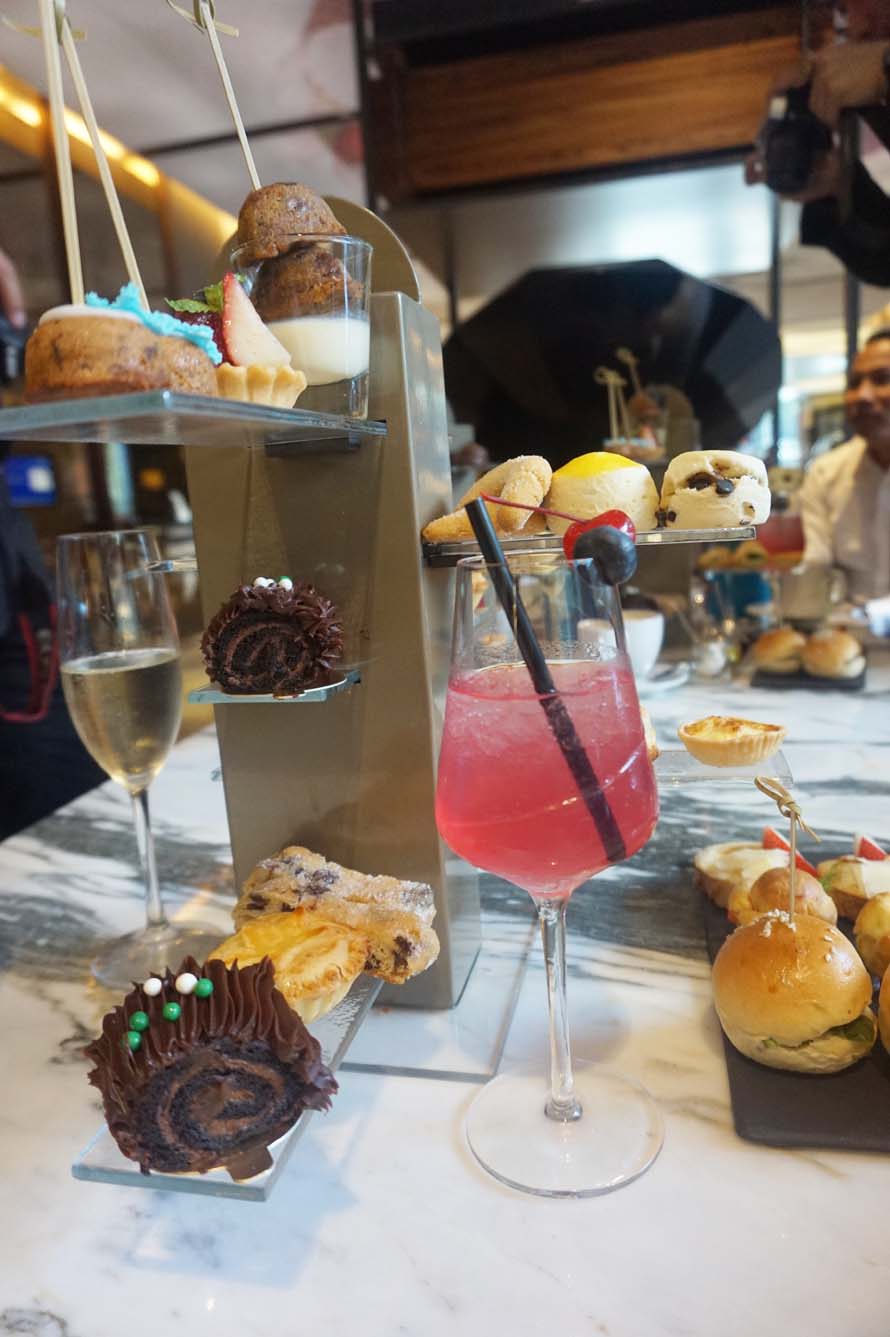 You really get the festive vibe when sitting at the table with a beautiful arrangement that goes so well with the ambiance and decor of the hotel itself. It gives that feeling of being transported to another country like Italy or France.
The Details
The high tea promotion runs through the Christmas season until 31 December 2016. You can enjoy this delicious spread for just THB 790.- nett. Pretty decent, we think for all that it includes.
Location: Mondo restaurant, G floor, Hilton Sukhumvit Bangkok Hotel
Contact: +662 620 6666