For years, Kanika and I have had a dream. You could also call it a bucket list. Through the eyes of so many famous bloggers and celebrities, we have seen and heard about Sri Panwa – a gorgeous luxury resort in the Southeastern tip of Phuket. At the time we never had the means or motivation to stay there.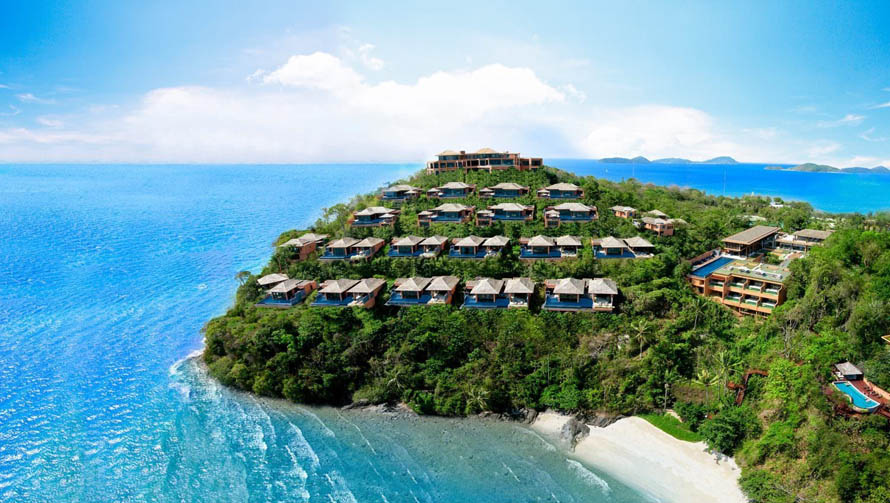 Fast forward from the time we first heard about it in 2012, we finally got the chance to make this dream come true. We had booked a night at Sri Panwa on Shayan's 32nd birthday! Normally our birthdays are spent with friends partying in the city or at a simple resort but this time (with age) we opted for glamour and romance.
Upon arriving at the Phuket airport, we decided it was best to rent a car as the resort is about 1 hour away. It also gave us the time to explore the city a bit and do things on our own terms. Just the way we like it.
After a wonderful drive through the city and coast, we finally reach only to be received by highly hospitable staff. They were not only professional but also very friendly and approachable.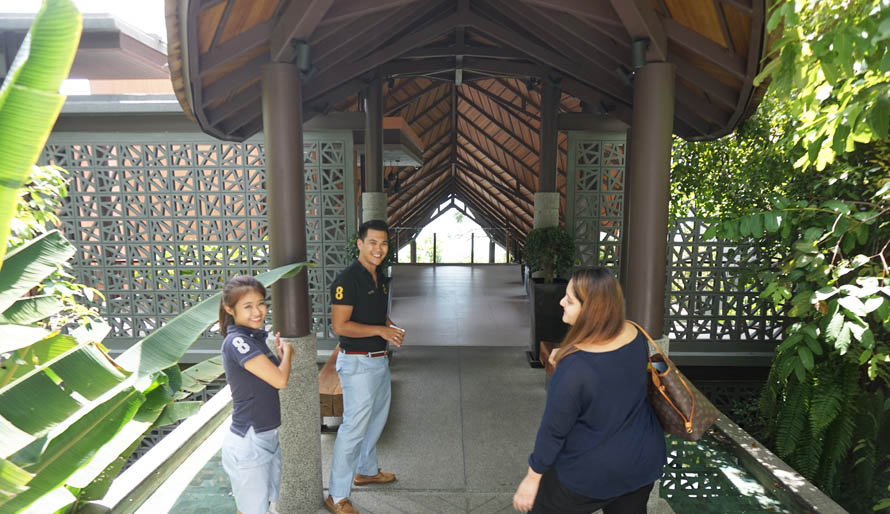 Checking-in to paradise
Sri Panwa offered us a heavenly luxurious penthouse at Habita – their latest addition to the property. Much like the iconic pool villas at the resort, the penthouse also have their very own private pool overlooking the Andaman sea and surrounding islands. Indeed the views are breathtaking here! It's literally the first thing you notice when you enter. Pay no attention to the photo though. It doesn't do justice.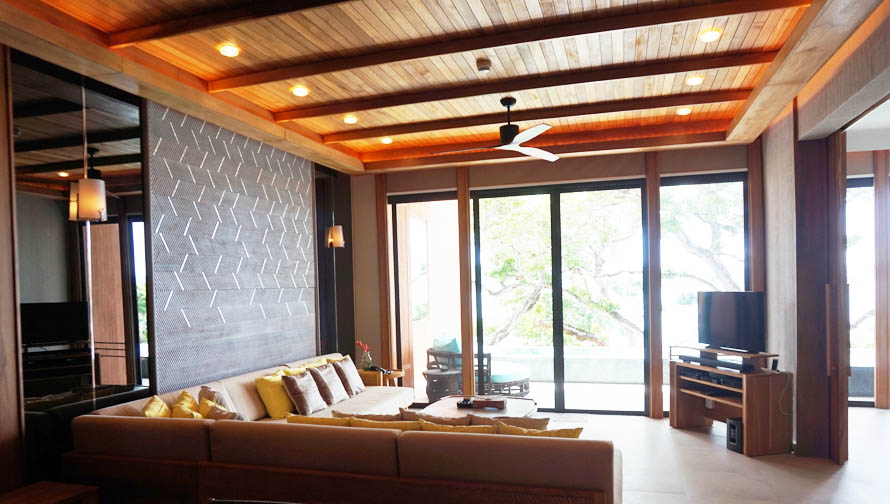 Once our eyes settled, we notice a massive dining and living area in front of us.
Our villa assistant shows us around the room as he explained that everything was accessible by remote controls. With just a touch of a button, the lights, AC/fan and the curtains could be controlled. The lights themselves have 4 modes – welcome (brightest), romantic, sexy and night. Select whichever the mood.
We were also quite pleased to discover that the completely stocked mini-bar was included in the stay – a great touch to make your stay even better and convenient. The fridge contained 2 Phuket beers, an array of juices, sodas, chocolates and local snacks. There was also a Nespresso machine for all you coffee lovers.
To the right was the bedroom and bathroom, which were also equipped with their very own control panels.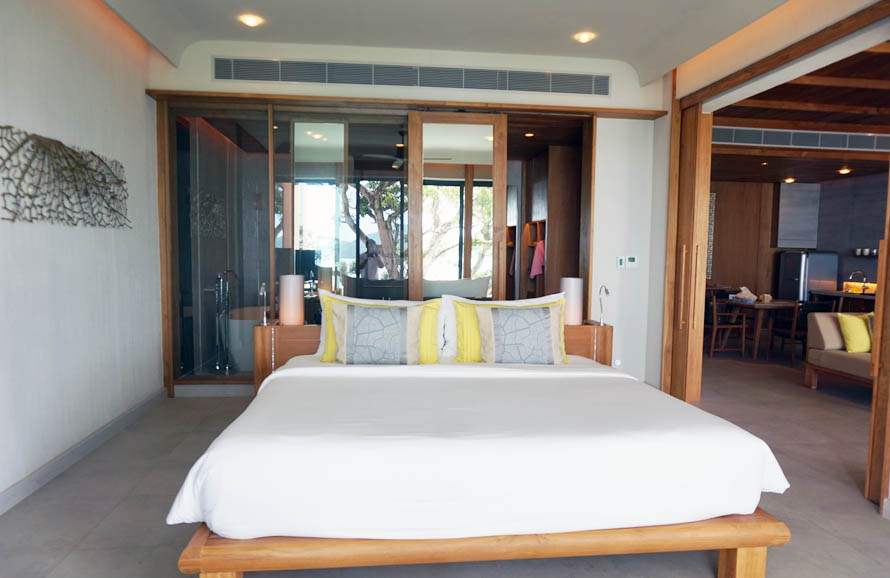 "Wow the bathroom alone is bigger than most hotel rooms we've stayed at" we exclaimed together.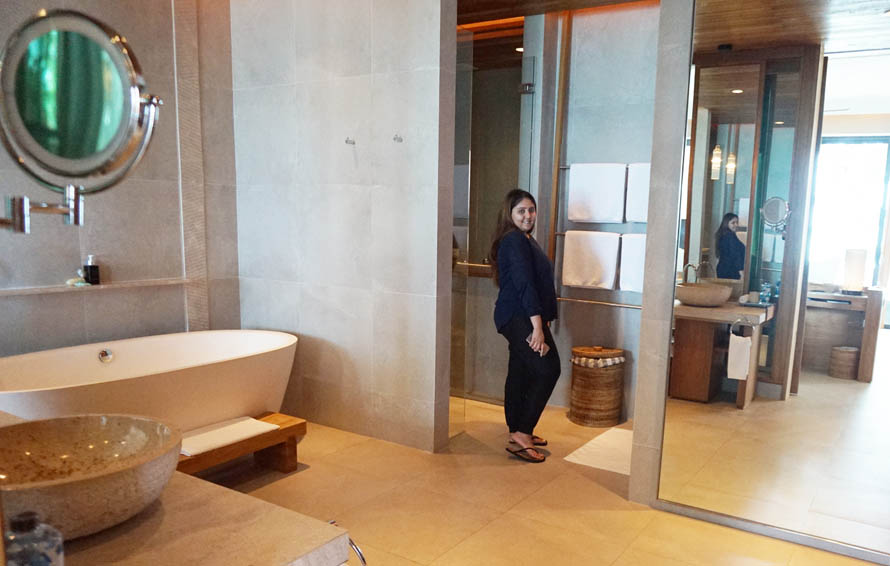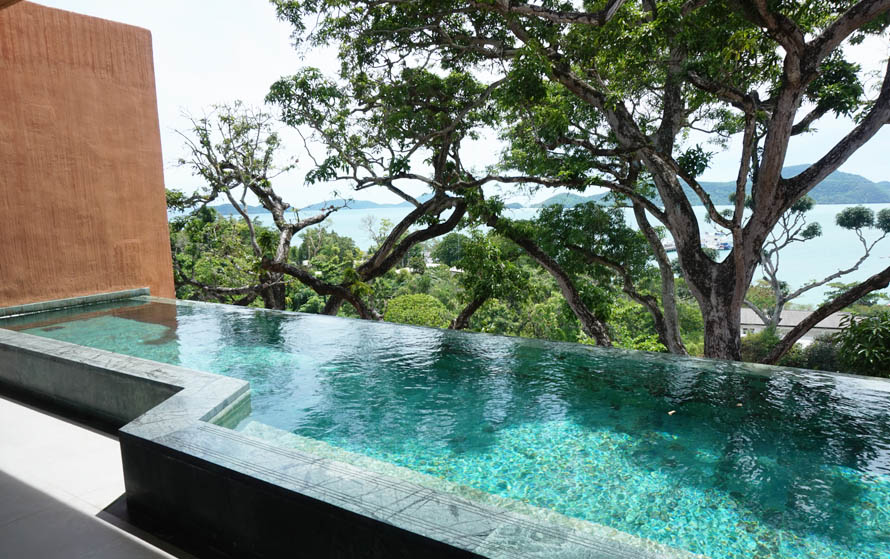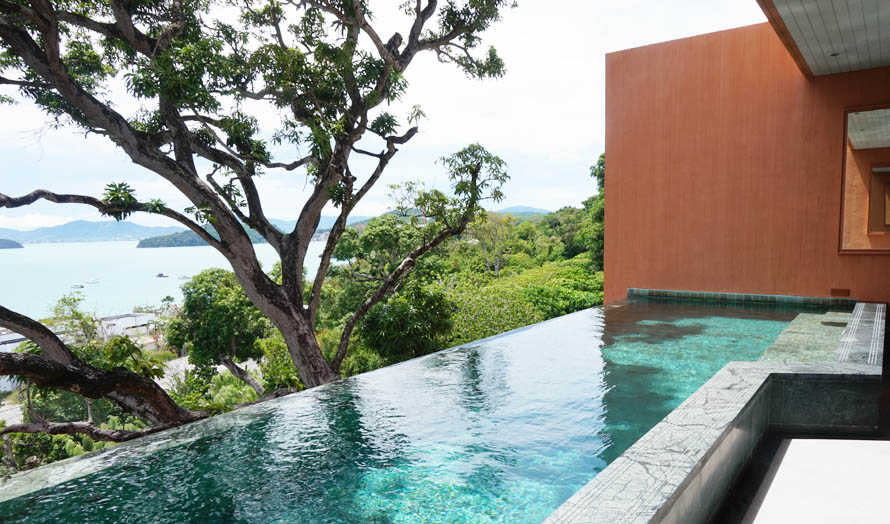 Closed for private event
We actually wanted to spend my birthday at their iconic restaurants – the Baba Poolclub and Baba Nest. Unfortunately, there was a wedding going on so we couldn't go to either. This was quite the bummer as those two bars would have been perfect.
Baba Poolclub – a space for everything. There's a bar, restaurant, BBQ and even a dining area with an infinity pool around you. This is also where they have regular parties and events. During the day and evenings, DJ plays house/tech music for everyone to lounge to.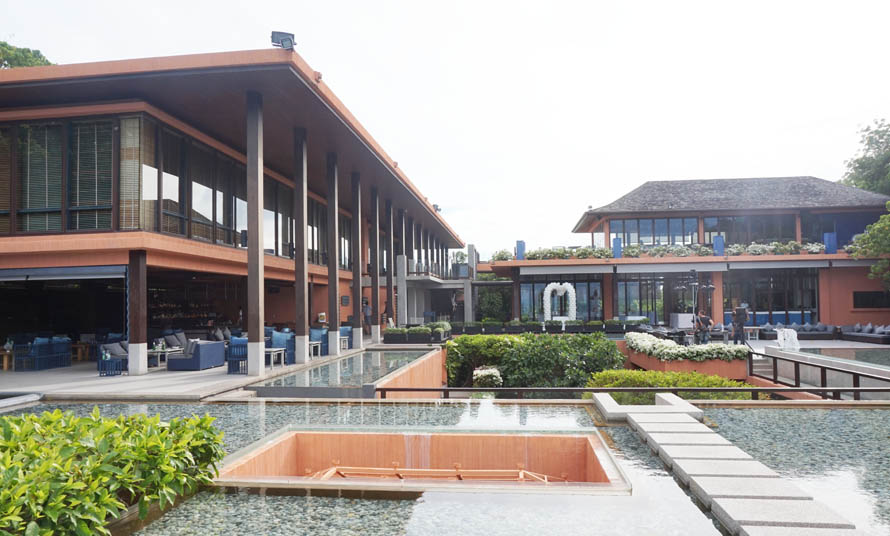 Baba Nest – an exclusive rooftop bar which is quite like what it sounds – like a birds nest. Perched high on top, it has one of the best panoramic views of all in Phuket. The rooftop deck is surrounded by an infinity pool and has an almost 360° panoramic view of the surrounding islands, Andaman Sea and Phuket's Southeastern peninsula. Would have been a perfect place to have sunset drinks.

How we rang in my birthday at Sri Panwa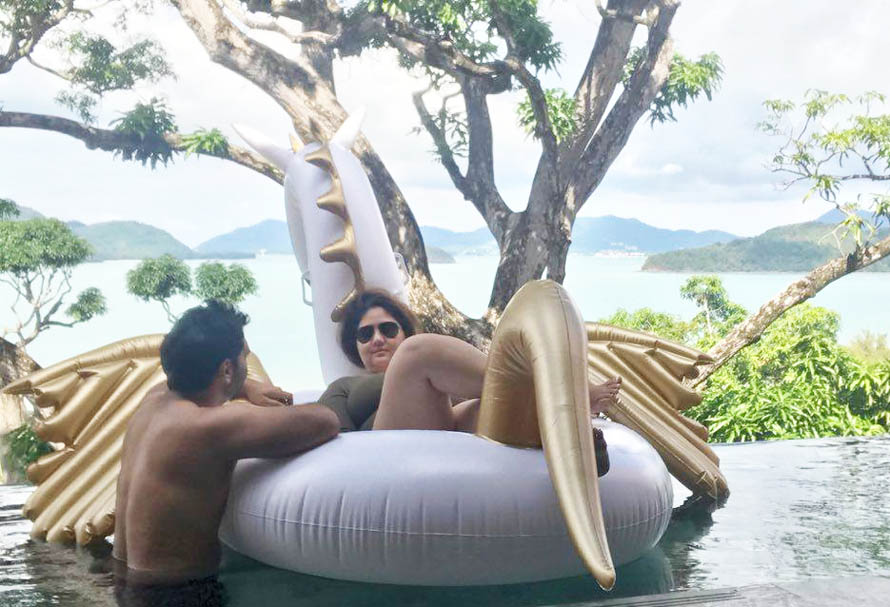 We mostly stayed in our room, brought food in the room as we watched movies and listened to music. We also spent majority of the time in the pool lounging in our inflatable Pegasus.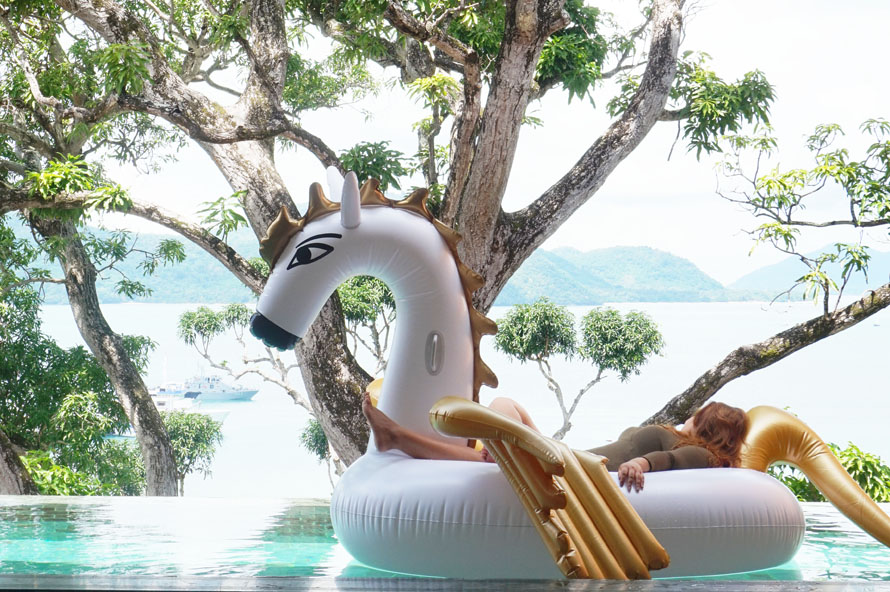 FUNNY STORY
right after taking this photo, Kanika freaked out because she thought she was going to go over the side of the pool. We are on the 4th floor as well. So in panic, she rolls off the side of Mr. Pegasus and the force flings it off the poolside. I couldn't grab either one as I'm outside taking photos and I literally see this happening in slow motion. I run down to check on Pegasus and hoping no one was injured…but mainly making sure the float is fine =)

Much to my horror, the trees had poked a massive hole in the float. We had killed it =(
So make sure you are careful with your float-y at infinity pools. You never know when they decide to jump off.
After being sad for a short time, we decided to explore the property as much as we could. The estate is huge and even though you can walk around, the hills are quite steep in some areas. We could have driven our rented car but since Sri Panwa has a 24/7 tuk-tuk service, we opted for that. We informed reception where we want to go and within minutes the tuk-tuk would take us there.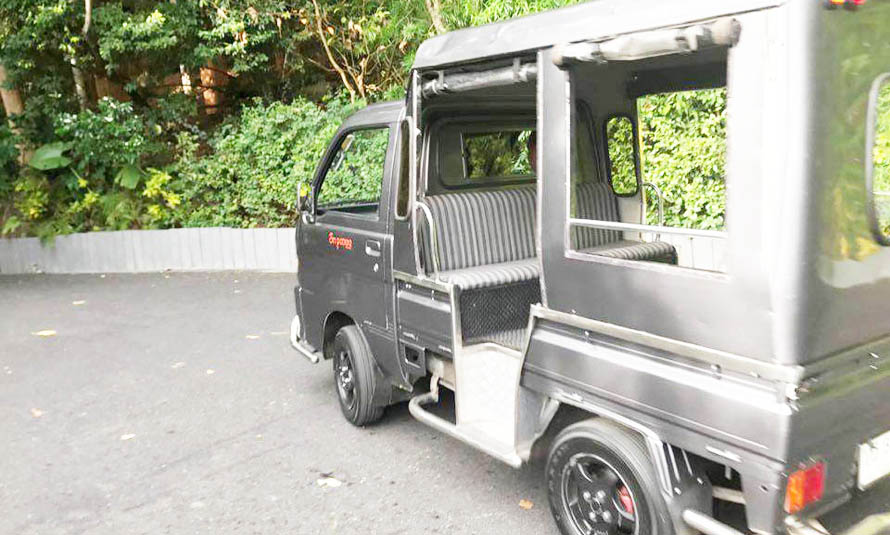 As midnight approached, we popped champagne by our pool, shared a kiss and soon after were in bed asleep. We expected to stay up all night, swim and talk but the day had been long. Also Kanika had caught the flu.
Sri Panwa is more than just luxury living
The resort is known for more than luxurious comforts. Their facilities and services go far beyond with unparalleled experiences. They are fully equipped to make sure you never have to leave their property.
Love to workout? They have a full-fledged fitness center, tennis courts and even a boxing ring!
How about some excitement? Sure! Just hire one of their private yacht for some island hopping adventures. If you're budget is short, don't worry they also have kayaks, paddle boards and snorkel gear to spend the day at the beach – free of use!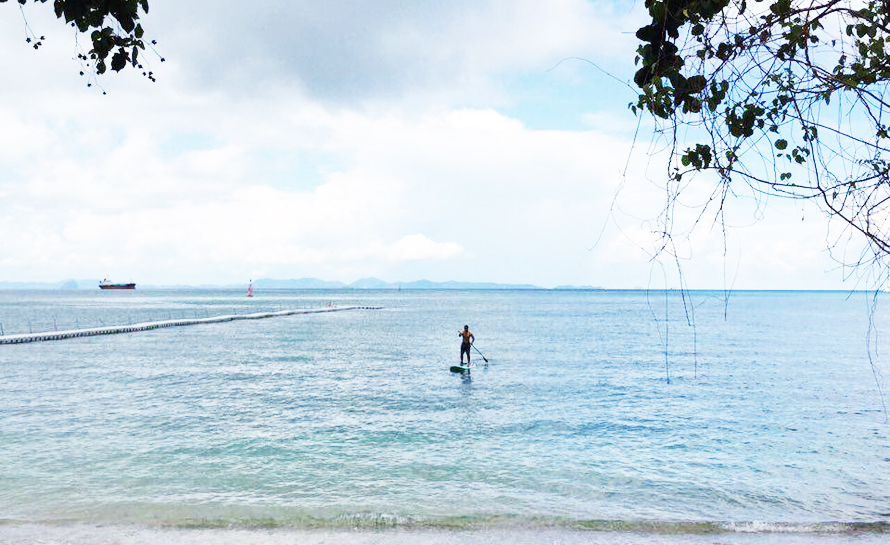 I had been dying to try to out paddle boarding again so I was quite excited to get out on the ocean. With the sun beaming down on me and the waves caressing under my board, I was getting quite a workout as I paddled on. Out in the open ocean I noticed something floating (sadly in fact lots of trash) in the distance. I paddled towards it and discovered that it was a pineapple! A full uncut pineapple. I had to grab it.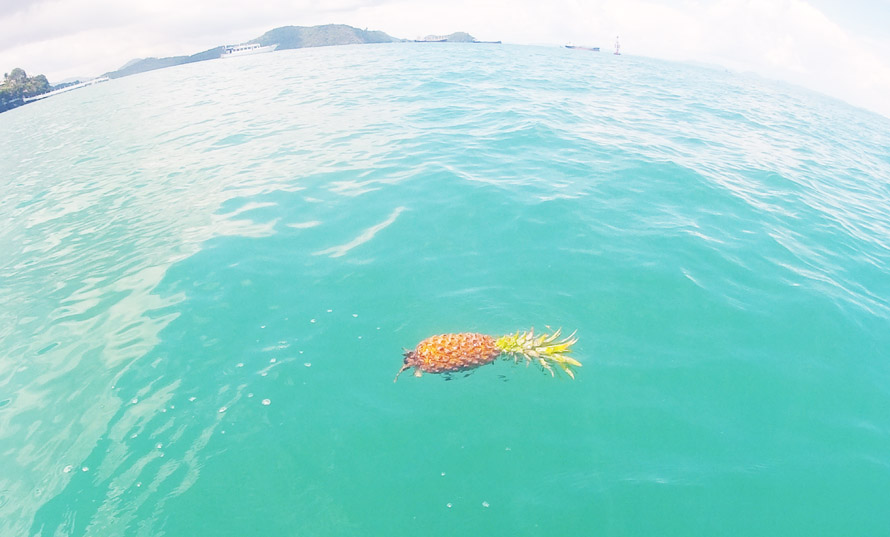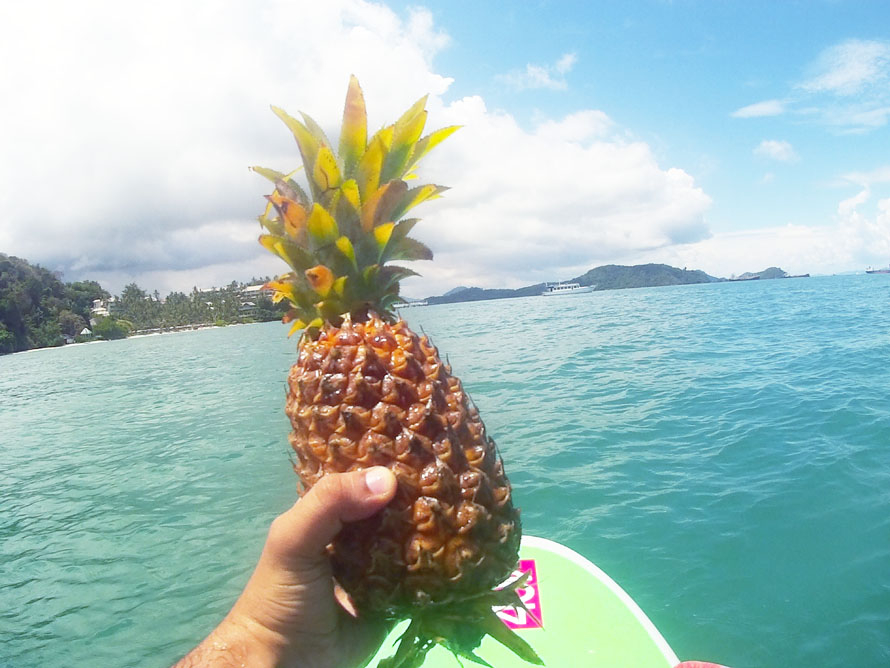 Little did I know that it was infested with crabs and tiny fish as they clung on to my hands. That had to be the highlight of my day.
Sri Panwa, we shall miss you
Soon after we decided it was time to leave Sri Panwa, get some lunch and catch our flight back to Bangkok. We didn't want to leave but one day we shall be back. I'm looking at you "cocktails on Baba Nest".
Disclaimer: our stay was sponsored by Sri Panwa but any F&B purchase was our own. All opinions are also, as always, our own.