Last night we attended the launch of Amaya Food Gallery, the latest in the F&B dining experience at the Amari Watergate Hotel in Bangkok. Amaya Bangkok food gallery is certainly one for the senses where it is more than just about taste but also smell, sight, sounds and touch.
The event festivities started at the lobby around 19:00. A beautiful MC came out and welcomed everyone before introducing the event itinerary. While people (hotel clients, press, media and guests) drank and talked with each other, they were vowed by an exciting dance performance.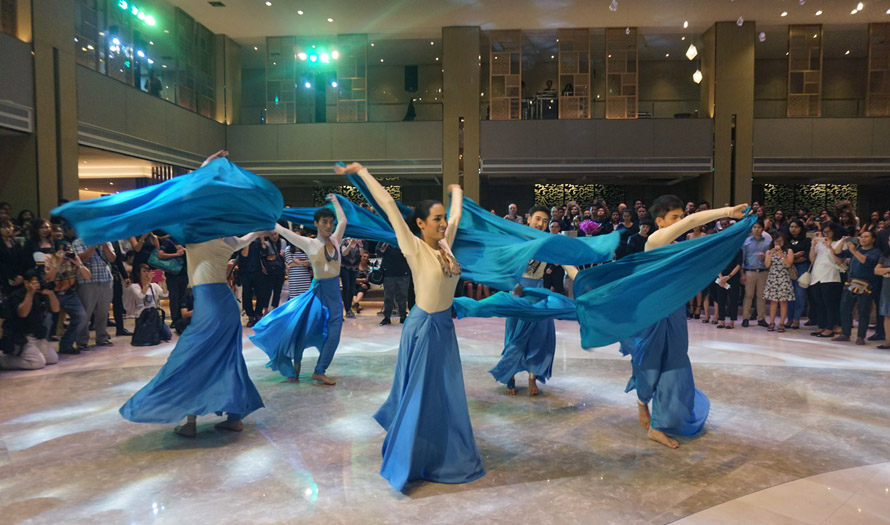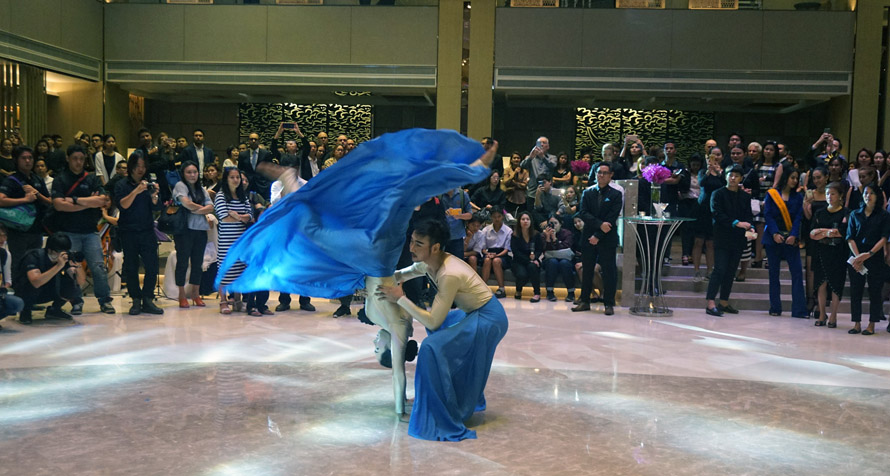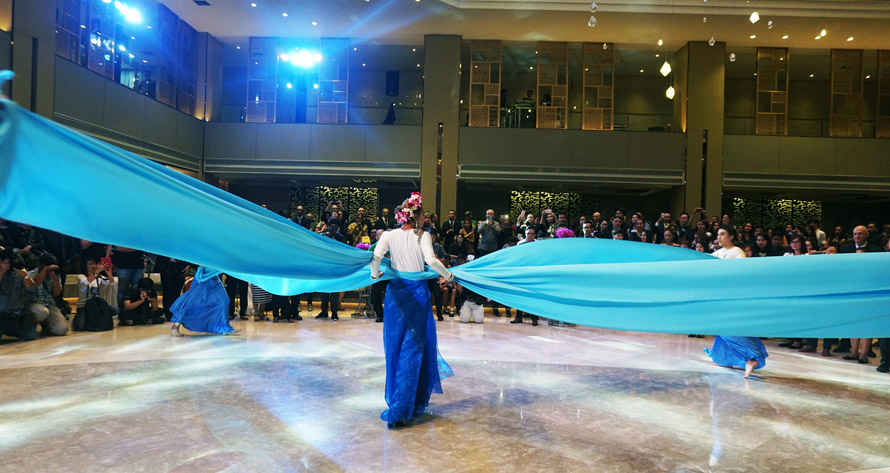 The food experience
After that we were all lead upstairs to the 4th floor where Amaya is located.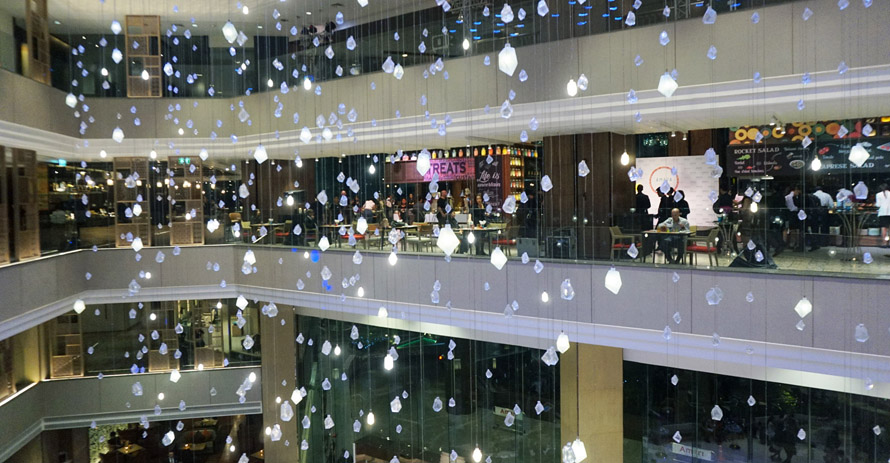 Amaya food gallery is exactly what they say they are – a food gallery. All the food stalls are in the form of show kitchens serving up different kinds of cuisine. There's Thai, Italian, seafood, Japanese, Italian and even Indian cuisines.
The concept is about more than just food. It's an experience of all the senses. It's also about sharing, which is an important of Asian culture. Something you would notice whether you're in the streets or in a 5* restaurant. You can get from food from different stalls and share them together with friends and family.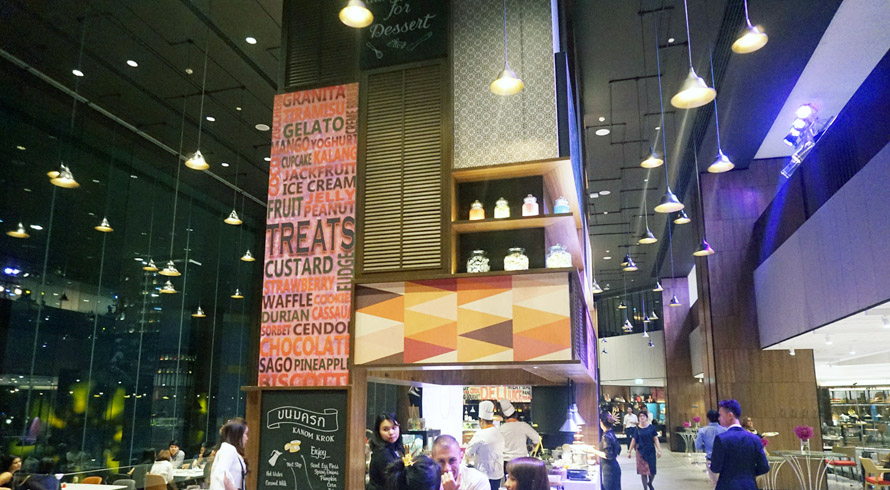 We actually noticed this as guests had their tables filled with all kind of food that were placed in the middle of the table for all to share. There was also an open bar serving wine, champagne, beer and their signature cocktails. They even had a cocktail-to-share.
Overall the food was excellent. The ambiance was fantastic as there was a DJ and special performances throughout the night to go along with the food.
Unfortunately, since there were so many people and lines were so long at the food stalls, we didn't get to try everything. Rest assured we will. We look forward to going back and trying it out fully. Look out for our full review in the upcoming months.