If there's anything you need to know about Bangkok, it's that it has 3 weathers – hot, hotter and hottest. Even during the so-called "Winters" right now, the lowest temperature you'll experience is 24°C. Combine that with extreme humidity and the monsoon season, it's a recipe for disaster, especially when you want to look and dress your best. 
What's more surprising is that you see so many tailor shops in the city while I can't even think of wearing a full sleeve shirt, let alone a three-piece suit. And the full-sleeves that I do wear are made of the lightest material and I usually roll up the sleeves.
Let's just face it, tropical climates such as Bangkok's is simply punishing on stylish menswear. 
Somewhere out there, Barney from How I Met Your Mother is probably crying in shame. 
I mean come on, I've got 3 pairs of suits and a leather jacket that barely get worn unless I'm going to a wedding or a party where the air conditioners cranked up to the max.
So how can one beat the heat and still be able to dress to the nines?
To answer this question, I went to my good friend and fashion stylist, Sahib Anandsongvit who happens to own an established bespoke tailor shop in Sukhumvit soi 11.
This is what we found out:
Tip 1 – Don't Wear Suits
Tropical climates may not be ideal to show your bespoke fashion statement as the humidity levels are high and the sun is scorching. Unless you're going to an office meeting in your Mercedez Benz with the AC on high, the weather usually calls for shorts and t-shirts. However, if you still want to pull of a dapper look, then mix and match your outfit along with accessories to complement it.
One way to match is pairing colored shorts with a bright linen shirt and classy brown loafers. Otherwise khaki pants and a slim fit cotton shirt always does the trick and still makes you look professional.
Tip 2 – Chinos/Cotton Pants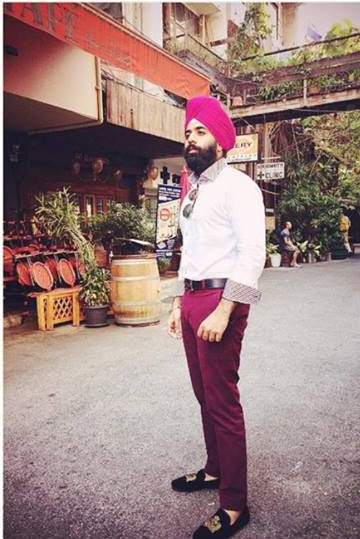 Wearing trousers isn't everyone's cup of tea when it's hot out. However, when stepping out, you should always have a variety of options to choose from such as chinos and other cotton pants to match your shirt.
Tip 3 – Avoid Polyester
One should avoid polyester in any cost when walking around in Bangkok. Although, they have a very small composite mixture in the fabric to hold its texture, we should try to stay away from trousers or jackets that have high polyester content. They absorb heat, have low breathability and don't fall as well on your body.
Breathability is another factor you want to make sure your clothes are made for. Having air circulated in your body to keep you cool throughout the day is something to look out for as well.
Tip 4 – Light Weighted Fabrics
This should be your top most priority when choosing the right suit to fit your wardrobe in a tropical climate. You want to make sure your suit feels light on you allowing you to move and be active.
The fabrics to look out for would be wool, cotton and linen. It's also best to try out the feel of each fabric before making the decision on the lightest one.
It's all about the fabric. Fabric, fabric, fabric.
We recommend always getting a tailored suit made rather than buying one off the rack because tailors will always help you choose the right fabric that is not only right for the weather but also for your style and look.
Tip 5 – Short Sleeves Customized Shirts
Another way to express your style in Bangkok is to get tailored short sleeve shirts that you can match with vests and other lightweight jackets. Remember to play around with colors and patterns when making short sleeve shirts be it for work or just casual wear.
-UPDATE-
An extra tip was recently given to us by Alex Cole of Tailor on Ten during a discussion on Facebook.
Tip 5 – Construction
The weight of the fabric is much less important then how your suit is constructed.  For example you can have a fully lined suit, half lined, quarter lined, unlined, unstructured and so on. This makes a lot more difference to how insulated you are then anything else.
Another interesting point to note is that the weave of the fabric also needs to match the weather. While short sleeve shirt might feel cooler, if it is made from a finely woven poplin, it will wear a lot hotter then a (interestingly enough) a long sleeved shirt that breathes better.
---
Here is me ge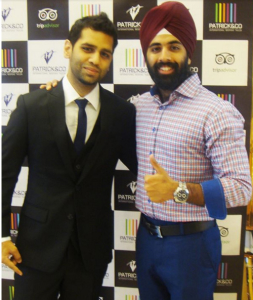 tting my suit made by Sahib last year. It was really lightweight, comfortable and breathed really well. I barely broke a sweat during my wedding, even throughout a pre-wedding photo-shoot out in the blistering sun.
I'd love to hear your experience with wearing suits in hot and humid countries. Do you go for comfort or does style matter more?