When it comes to packing for travel, we aren't backpackers but we also aren't those people who pack 3-4 suitcases for a 1-week trip. Our packing style is also somewhere in the middle. Even though we're still perfecting our packing (sometimes we overdo it and other times under pack), we always try to make sure we take what we need.
Firstly, no matter where we go, we always take a pair of carry-on bags each. For Kanika it's a large purse-bag in which she keeps all her basics.
Wallet
Mobile phone + earphones
MacBook air (sometimes and you'll see why)
Warm socks to wear on flight
Sunglasses
Carry-on skincare products like lip balm, hand sanitizer, moisturizer, etc
Shayan will carry his backpack, which is far heavier because he's got all the gadgets stuffed inside the various compartments. It's got everything like:
Laptop(s) (his MacBook pro) and sometimes he'll even shove Kanika's MacBook air if there is space
Sony ILCE 5000 camera
SJCam action camera + extension pole
iPad and iPod touch
External hard drive
2-3 battery packs
Lots of chargers and cables
Universal plug/travel adapter
Short-Term Travel / Hot Countries
For short trips or countries where it is really warm, we pack pretty light for the check-in luggage. We take this small-medium suitcase in which we manage to pack all of Kanika's clothes, swimwear, lingerie, beauty products, accessories and shoes.
Kanika's suitcase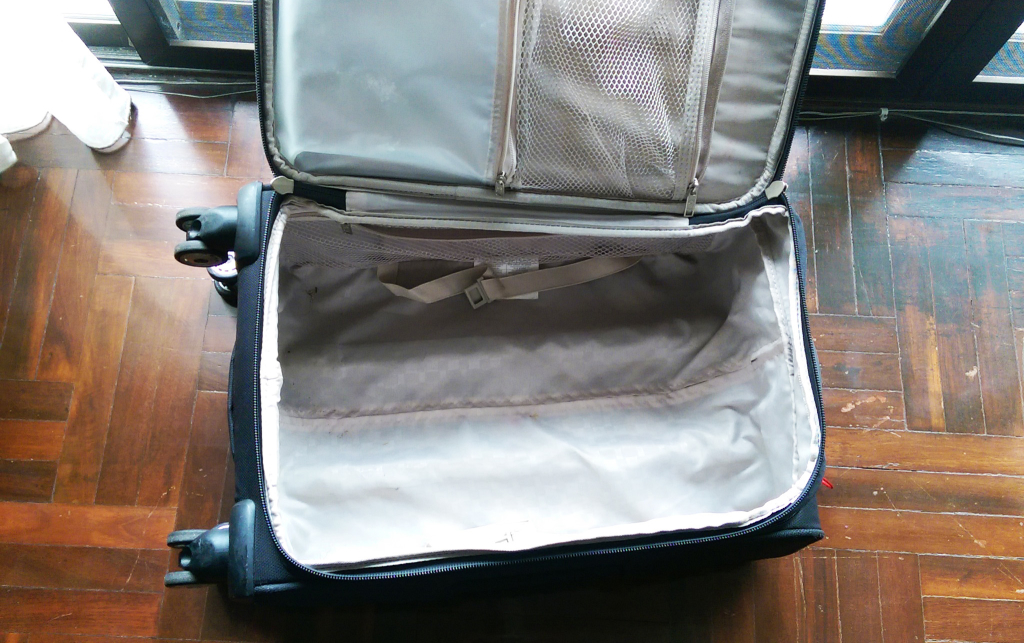 lots of undergarments
1 swimwear
2 pairs of shorts
Pair of leggings and 1 pair of jeans (she got these really light, comfortable ones by Fashion Nova)
Selection of tops
Flowy dress
Pair of easy-to-wear white shoes
Some light jewelry
Toiletries for both of us

Roll ons, sunscreen, toothbrush, toothpaste, shampoo/conditioner,
Razor, shaving cream, lens kit
Perfume and cologne

Hair dryer (her hair frizzes majorly in humid climates)
Instead of another suitcase, Shayan recently started using a duffel bag for his check-in luggage, which he will sometimes decide to take as carry-on if it doesn't have any toiletries, medicine or colognes. He loves his colognes so if he wants to take his bag as carry-on, he will usually shove his cologne in Kanika's suitcase.
Shayan's Bag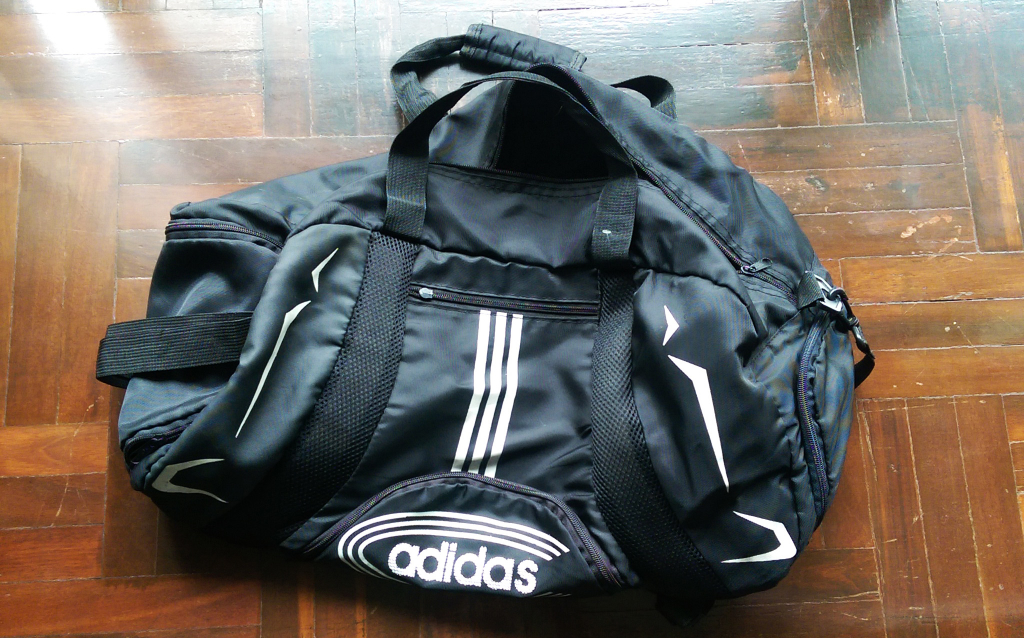 2 shorts
1 swim shorts
Pair of light cotton trousers (believe they call them temple/elephant pants)
A T-shirt for everyday (he sweats a lot)
1-2 formal/stylish shirts for a nice night out
4-5 pairs of underwear and socks
2 pairs of footwear – one for hiking/gym and one for casual walking (slip-on or flipflops)
I must say though, I do need a good backpack because sometimes a duffel bag can be quite annoying. I've been looking at guide on the best backpack for travel, which is a good start. Any recommendations?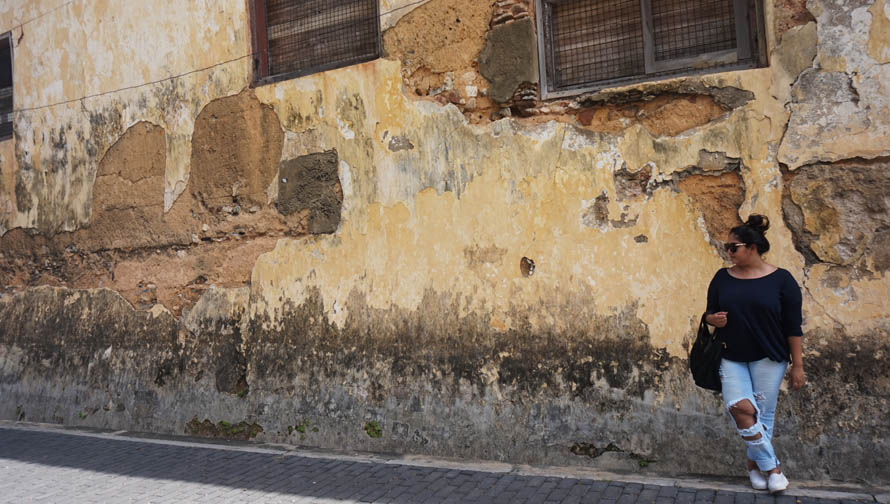 Tips
Mix and match – rotate your clothes on different days in different styles. The same shorts can go well with a different kind of top. One day a crop top and another a longer flow-y top. For guys it's a lot simpler.
Laundry – sure not every place will have a laundry service and some places it's quite expensive to get it done. So why not wash it yourself? Make sure you leave it out in the sun to dry. Nothing smells worse in your bags than wet clothes.
Focus on quality, not quantity – main thing to pack right and pack light is to bring quality things that are durable, versatile, stain resistant and even water resistant.
Long-Term Travel / Cold Countries
For long-term travel or visits to cooler countries, we tend to pack a lot more. This is mainly because we aren't moving around a lot when we go there AND we pack heavy, warm clothes. So our suitcases are bigger and we both carry one, each weighing about 15-20 kg.
In addition to the list from our short-term travel section, we'll add these items to our bags:
2 jackets or coats each
Woolen sweaters
Replace half of the T-shirts/thin tops with long-sleeves
Replace shorts with jeanz or warm pants

Few short sleeves and shorts still need to be packed for sleeping in

Beanies/hats
Scarf and/or shawl
Warmer socks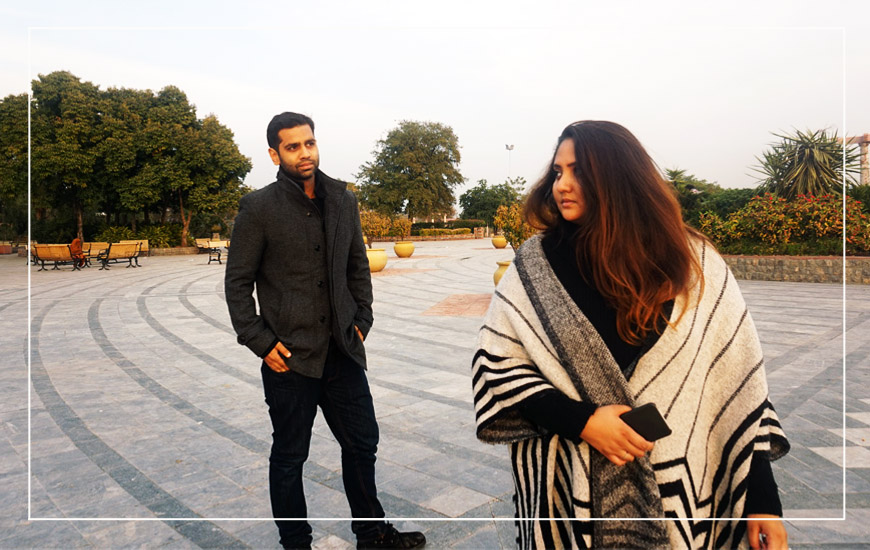 Tips
Think layers – it's better to pack thin but warm clothes and layer on top of each other than to wear a huge coat, which takes up half of your suitcase.
Wear it on the flight – if you are going to take a heavy coat or jacket, take it on the flight and carry it around with you. Sure it can be annoying but it's better than running out of space in your luggage.
Boots are made for walking – shoes and boots also take up a lot of space. Now airport checks can be cumbersome and annoying if you have to take off those heavy footwear but you can save a lot of luggage space and weight by wearing your heaviest pair of shoe.
So there you have it. That's our packing style, which is more or less the same when we travel but it's definitely not fixed and a bit chaotic. We're still learning and adapting. What do you think? What's your packing like?